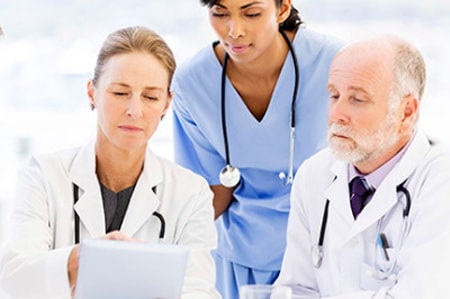 Many veterans who served their country between the 30's and the 70's have been diagnosed with an asbestos-related disease called mesothelioma. The cause of this illness can be traced back to their years of military service when they were constantly exposed to asbestos either aboard of the ships or in the base where they were stationed for months. Nowadays, these veterans can access some benefits if they can correlate their illness with the job they had in the army. However, nothing can restore their health or sooth them. Mesothelioma is a severe form of cancer which is usually accompanied by a bad prognosis. Many people who are diagnosed with this condition die in the following months. Yet, plenty more are in doubt after they find out they have mesothelioma. The first dilemma they have after receiving this heart-breaking news is whether they should consult a second specialist or not. Here are some recommendations for those who are in this critical situation.
A Second Opinion Will Clear Your Doubts
Consulting a second specialist doesn't make you skeptical or mistrustful. When you are confronted with such terrible news, it's more than fair to say that you are entitled to a second opinion. Talking to another specialist will help you understand where you are currently at and what steps you should take. Many newly diagnosed patients find it hard to cope with the idea of suffering from a life-threatening condition like mesothelioma. Seeing another specialist is beneficial because it can increase your acceptance. Once you are certain of your diagnosis, you'll find it easier to gather your strength and courage to fight the disease. Moreover, a second doctor can help you gain more insight into your condition. He or she can help you see things from a different perspective and discover other therapy options.
You Might Qualify for Surgery and Not Know It
Often are the cases when veterans go to doctors who diagnose them with mesothelioma and tell them that there is little that can be done about it. The most common solution oncologists resort to is chemotherapy. This option will not cure the condition, it will only prevent the disease from evolving faster. Moreover, it will have a tremendous impact on the patient's body and emotional balance. Some of the mesothelioma patients who agree to undergo a chemotherapy treatment may not even know that they actually qualify for a surgery too. This is one of the main reasons why you should consult a second specialist if your first examiner only provided you with one solution.
Not all Oncologists Specialize in Mesothelioma
Medicine is a complex and vast domain and mesothelioma is a particular condition that requires thorough investigation and medical expertise. In fact, there are not many doctors who specialize in this area. An oncologist isn't necessarily familiarized with mesothelioma; these experts usually deal with cancer cases. But this doesn't automatically imply that they know everything about this particular type of cancer. A good oncologist who doesn't have experience in mesothelioma should refer you to a specialist who does. And if they don't, it's recommended that you seek one on your own.
No one is more reliable than a person who handles mesothelioma patients on a daily basis. You want what is best for your health and you want to be around your family for as long as you can. So, reach out to a mesothelioma specialist if you have been recently diagnosed with this condition.
Everybody has doubts and concerns when they have just found out that they suffer from a severe disease. A mesothelioma diagnosis doesn't have to tear you apart. There are patients who managed to fight this illness successfully. Getting a second opinion after you have been diagnosed with mesothelioma gives you more opportunities and peace of mind. We are here to help veterans like you who believe or know that they have been exposed to asbestos. Reach out to us at 760.621.6147 if you want to find out more about how your exposure occurred or the steps you should take to file a claim for compensation. We have a trustworthy team of legal professionals, the Environmental Litigation Group, who can help you with your case.