Asbestos use was widespread in the 1900s and products containing this material were found at job sites across a wide variety of industry segments. Many people who used to work at these job sites were put at risk for developing mesothelioma and other asbestos-related diseases. Although it is highly toxic to humans, asbestos was widely used at shipyards and naval bases for most of the 20th century. Those who served between WW II and the Korean War were exposed to dangerous levels of asbestos.
Some occupations were more likely to use asbestos than others. Shipyards are among the first job sites associated with exposure to high levels of asbestos among workers. Shipyard workers and naval personnel were often exposed to asbestos during the construction and maintenance repairs of warships and other large navy vessels. This toxic material was frequently used in boilers, pipe covering, gaskets, wall insulation, turbines, pumps, and other products.
Shipyards played a vital role in our country's military maritime operation. At these job sites, workers built, repaired and stored a variety of ships (battleships, aircraft carriers, submarines, destroyers etc.) for the US Navy. The personnel had to ensure that all vessels were kept in working order and were battle-ready at all times.
Shipyard Statistics
The majority of individuals diagnosed with asbestos-related diseases were exposed to it while on the job. Here are a few statistics related to this material and its use in shipyards:
approx. 4,500,000 individuals worked in shipyards who could have been potentially exposed to asbestos during World War II
1 out of 500 shipyard workers was an insulator who worked with asbestos insulation
shipfitters, pipefitters, machinists, electricians, painters and boilermakers working in shipyards were put in direct contact with asbestos
the estimated number of shipyard workers from 1,700,000 in 1943 declined to about 200,000 after WW II
the US Navy used asbestos containing materials on ships long before WW II
the U.S. Navy created a specification in 1922, which required asbestos to be used in all of the newly made submarines
chrysotile was used for the manufacturing of gaskets, packing materials, insulation and tape
amosite asbestos was used for insulation
197 million pounds of asbestos was being used each year by 1932 and increased to 633 million pounds in 1937
the American government classified asbestos as a critical substance in 1939 and began stockpiling it
How Did Exposure Occur?
Individuals working in and around the Navy shipyards had an extremely high risk of exposure. Navy shipyard personnel were not trained to identify asbestos, and, without proper identification of asbestos and other hazardous materials, workers also had unintentionally jostled the asbestos when doing repairs.
This caused asbestos particles and fibers to break off and become airborne, being inhaled by unsuspecting victims.
This was especially the case of many people who were doing repairs and maintenance deep into the mechanical areas of the vessel. Because ventilation and air circulation are typically poor in these areas, without being properly equipped to identify asbestos and without having adequate safety equipment, victims were at a greater risk of asbestos exposure.
However, the risk extends beyond shipyards and active ships. Aging naval bases, shipyards and numerous old Navy buildings are currently undergoing renovation and repairs, which can result in the generation of airborne asbestos fibers.
Oftentimes, exposure occurred directly during:
the shipbuilding process
repairs
routine maintenance
installing to transporting asbestos products
The risks still remain high even if the US Navy seems to be taking all of the precautions necesarry to protect the ones serving our country. Although the Navy builds new ships when needed, its battle-scarred vessels are still in service and continue to require regular maintenance, which means that workers are still exposed to the hazards of asbestos.
Unfortunately, until the shipyards and vessels are entirely cleaned of asbestos, the risk of exposure, even if?unintentional remains high for all Navy personnel. Ships, shipyards and storage areas where asbestos was used remain hazardous even after decades. Unfortunately, many veterans developed asbestos cancers and mesothelioma.
Another important aspect to keep in mind is that shipyards are divided into two groups: owned by the US Navy and private. None of the two are to blame for the asbestos exposure within a shipyard, only the companies that provided asbestos-containing products like valves, gaskets, engines, pipes, turbines, tiles and so on. Veterans should be aware of the fact that neither the US Navy, nor the private companies are liable for their condition.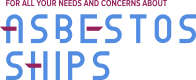 List of Shipyards Where
Asbestos Exposure

Occurred
California
Bethlehem steel shipyard - san francisco
Bethlehem steel shipyard - terminal island
Consolidated steel shipyard
Hunters point naval shipyard
Kaiser shipyard
Long beach naval shipyard
Mare island naval shipyard
Moore drydock
NASSCO
Richmond shipyard
Rough & ready island
San diego naval shipyard
San francisco dry dock company
Todd shipyard
Treasure island naval reserve
Treasure Island Naval Station
U. S. Naval Station
Texas
american bridge shipyard
AMFELS shipyard - brownsville
barbas cut docks
bloodworth shipyard
brown shipbuilding company
consolodated shipyard
consolidated steel shipbuilding
galveston dock
huston shipyards
kane shipbuilding
naval station ingleside
orange shipbuilding company
orange shipbuilding company
port adams shipyard
todd shipyard corporation
Washington
bremerton naval shipyard
duwamish shipyard
kaiser shipyard - vancouver
lake union drydock company
lockheed shipbuilding
naval station everett
puget sound bridge & dredge shipyard
puget sound naval shipyard
todd pacific shipyard, Inc - seattle
todd shipyard corp - tacoma
vancouver shipyard
voyage repair station - port angeles
Oregon
albina shipyard
astoria marine shipyard
cascade general inc
dyer shipyard
northwest marine iron works
portland shipyard
south portland shipyard and marine
railways corporation
swan island shipyard
tongue point naval shipyard
williamette shipyard
Alabama
ADDSCO shipyard
alabama dry dock & shipyard Co.
alabama drydock
avondale shipbuilding
bender shipbuilding
bethlelem steel shipyard
gulf ship building company
Florida
atlantic dry dock
bellinger shipyard
gulf marine repair
hendry corporation
mayport naval station
offshore shipbuilding
pensacola shipyard
tampa bay shipbuilding
Lousiana
avondale shipyards Inc - Baton rouge
avondale shipyards Inc - westwego
avondale shipyards Inc - algiers
avondale shipyards Inc - avondale
avondale shipyards Inc - new orleans
bollinger shipyard
conrad industries
Virginia
colonna's shipyard
lyon shipyard
naval amphibious base little creek
newport news shipbuilding & drydock Co.
norfolk naval shipyard
norfolk shipbuilding & drydock
Massachusetts
bethlehem hingham shipyard
boston naval shipyard
charlestown navy yard
fore river shipyard
general ship corporation
Maryland
baltimore morine industries
bethlehem steel sparrows point shipyard
curtis bay shipyard
key highway shipyard
New york
bethlehem steel shipyard
brooklyn naval shipyard
caddell dry dock & repair company, Inc
GMD shipyard
todd shipyards corporation
Connecticut
electric coat shipyard
thames shipyard
U.S. naval submarine base
Mississippi
ingalls shipbuilding corporation
naval station pascagoula
trinity marine group
Pennsylvania
penn shipbuilding
philadelphia naval shipyard
sun shipbuilding & drydock company
South Carolina
braswell services group
carolina shipping company
charlestown naval shipyard
New Jersey
new york shipbuilding - camden
new york shipbuilding - burlington
todd shipyard
Alaska
seward marine industrial center
seward ship's drydock
Rhode Island
newport naval yard
quonset point naval station
Hawaii
pearl harbor naval shipyard
Maine
Bath Iron Works Corporation
New Hampshire
Portsmouth Naval Shipyard
Ohio
American Shipbuilding Company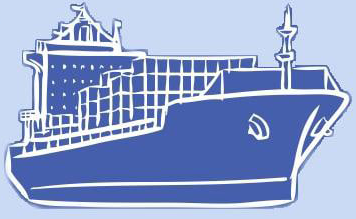 Have You Been Exposed to Asbestos in a Shipyard?
If you are a veteran and have worked in the US Navy, you might have been exposed to dangerous levels of asbestos. Our website is designed to help veterans and all individuals see if their ship or shipyard posed a threat to them. Call us at 760.621.6147 for assistance!